Mike Lockwood

- Birds, butterflies and dragonflies in the Spanish Pyrenees and Catalonia, Spain

Mike is a seasoned naturalist currently working in Catalonia on bird, butterfly and dragonfly studies. He lives in Catalonia and leads wildlife and walking tours for various companies and private groups.

View Mike Lockwood's trips for 2019
Mike Lockwood
I have been living in Catalonia - or Catalunya - in northeast Spain for more years than I care to remember. Arriving in small-town Catalonia in January 1984 was a real eye-opener: however, after the initial shock of the cold, I quickly realised that the wildlife here was bigger, more abundant and more colourful than at home in Britain! Since then I've thrown myself fully into leading wildlife trips, writing walking and wildlife guides and helping to promote butterfly and dragonfly studies in Catalonia.
For many years I led wildlife tours for The Travelling Naturalist and the Field Studies Council Overseas, above all around my home in La Garrotxa in northeastern Catalonia and in the Eastern Pyrenees in general, as well as in Portugal, Tenerife, Andalucia, Extremadura, Los Picos de Europa in northern Spain and the Ebro Valley.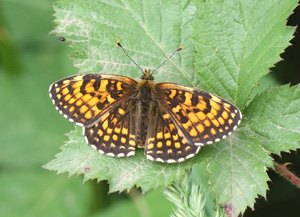 © Mike Lockwood
One of the advantages of living in La Garrotxa is that I'm just 40 minutes away from the wildest part of the Costa Brava and only an hour or so away from the high peaks of the eastern Pyrenees above Setcases. I'm lucky enough therefore to be able choose as a destination when I go out either the high Pyrenees, with its lammergeiers, saxifrages and alpine butterflies, or the bleak scrubby headland of Cap de Creus and the neighbouring low-lying coastal marshes of Els Aiguamolls de l'Empordà with their Bonelli's eagles, purple gallinules and rollers. As an author, I have co-written with Teresa Farino a walking guide Costa Brava and Barcelona for Sunflower books and Traveller's Nature Guide: Spain, a complete site guide to the flora and fauna of Spain, for Oxford University Press, a guide to the dragonflies of La Garrotxa, and a book of wildlife excursions in La Garrotxa (in four languages!). Other projects on my plate currently include a Butterfly Monitoring Scheme transect, work editing the first Catalan dragonfly atlas for Oxygastra, the Catalan dragonfly study group, and an ongoing dragonfly monitoring scheme at Lake Banyoles.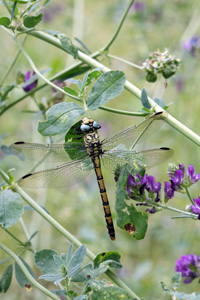 © Mike Lockwood
Also in recent years I was heavily involved in the project Itinerrània, the creation of a network of historic pathways in the regions of La Garrotxa and L'Alt Empordà for the local tourist board. This project, which involves the digitalising of natural, geological and other 'tourist' resources, led me to walk and classify over 600 km of path as a means of attracting sustainable tourism to the rural areas of this part of Catalonia. I regularly guide visitors in the Natural Park of the Volcanic Region of La Garrotxa,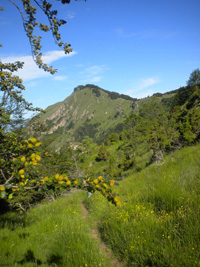 © Mike Lockwood where I am an accredited wildlife and cultural guide. This works includes the study of the volcanic activity of the region and has led me to get far more interested in local geology, and has provided a new interest for winter walks when flowers, butterflies and dragonflies are hard to come by!
In 2019 I will be continuing to lead groups in my local area and in the Pyrenees, for which places are still available unless stated.
Click on the link in question for practical details and bookings; e-mail me if you have any queries regarding itineraries and species.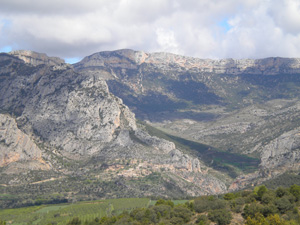 © Mike Lockwood
E-mail:
Office: (+34) 972 590327
Mobile: (+34) 661 956939