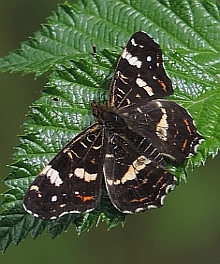 Late Summer in the Catalan Pyrenees
Dragonflies, butterflies and other wildlife, especially Orthoptera, of La Cerdanya and the Cadí–Moixeró natural park
The region of La Cerdanya is considered to be one of the richest regions for wildlife in the whole of the eastern Pyrenees, and autumn is no exception. During the week, we will be based in the village of Prullans de Cerdanya, in the heart of the Segre Valley, which is bordered to the south by the Serra del Cadí (2,647 m) – a superb limestone ridge with a dramatic north-facing scarp – and to the north by a jumble of more rounded granite and shale peaks, reaching almost 3,000m and backing onto France to the east and the independent state of Andorra to the west.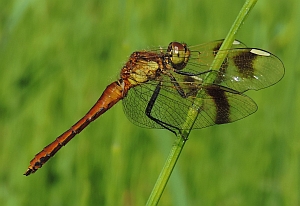 © Teresa Farino
The valley hosts a mosaic of deciduous, coniferous and evergreen Mediterranean forests, dry haymeadows, water meadows and alpine rock-gardens on both limestone and granitic rocks, supporting an incredibly diverse flora and fauna, although botanically there is not much of interest flowering at this time of year.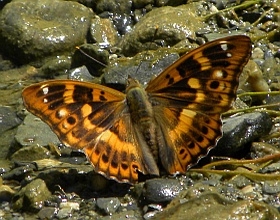 © Teresa Farino
However, many emblematic butterflies are still on the wing in early September, notably Lesser Purple Emperor (f. clytie), Map Butterfly, Great Banded, Striped and Tree Graylings and Great Sooty Satyr, as well as Silver-spotted Skipper, Bath White, Berger's Clouded Yellow, Lesser Spotted, Spotted and Weaver's Fritillaries and Long-tailed, Lang's Short-tailed, Turquoise and Chalk-hill Blues. Other essentially autumnal species, such The Hermit, False Grayling and Autumn Ringlet, are at their peak at this time of year.
A good selection of damselflies and dragonflies is also on offer, including Blue-eye, Common Winter Damsel and Common, Robust and Western Willow Spreadwings, as well as Blue and Migrant Hawkers, Black-tailed Skimmer, Broad-bodied Chaser and Moustached and Yellow-winged Darters, but the real highlight will be the fabulous Banded Darters for which the Segre river valley is renowned.
Also of great interest in La Cerdanya at this time of year is the enormous variety of mature grasshoppers and crickets on offer, with more than fifty species recorded during our September 2015 tour. Noteworthy among these were grasshoppers such as Large Marsh Grasshopper (Stethophyma grossum), the curious flightless Pyrenean Pincer Grasshopper (Paracaloptenus bolivari), Small Gold Grasshopper (Euthystira brachyptera) and Large Banded Grasshopper (Arcyptera fusca).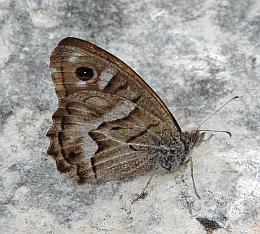 © Teresa Farino
Some of the more eye-catching crickets around at this time of year include Catalan Saddle Bush-cricket (Sorapagus catalaunicus, endemic to north-east Spain), Saddle-backed Bush-cricket (Ephippiger ephippiger), Pyrenean Mountain Bush-cricket (Antaxius hispanicus), the closely related Chopard's Mountain Bush-cricket (Antaxius chopardi), Purple Meadow Bush-cricket (Metrioptera saussuriana), the stunning Moroccan Bush-cricket (Thyreonotus corsicus), and a long list of etceteras.
The region also holds a wealth of other wildlife, including small groups of Isard (Pyrenean Chamois) on the crags above the tree-line in the limestone massifs, while noisy Alpine Marmots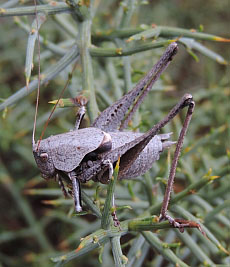 © Teresa Farino occur mainly among the granite boulder chokes on the north side of the valley. We might also encounter several species of amphibians, plus reptiles such as Ocellated and Catalonian Wall Lizards and Western Whip and Viperine Snakes.
Lammergeiers and Golden Eagles soar above the sheer mountain crags, while Alpine Accentor, Wheatear, Rock Thrush, Water Pipit and Alpine Chough are the commonest passerines of the high rock-gardens and pastures. The conifer forests harbour Ring Ouzel, Goldcrest, Treecreeper, Crested Tit, Citril Finch and Crossbill, with the mosaic of mixed woodland, pastures and meadows at middle altitudes providing a perfect habitat Southern Grey Shrikes, Whinchat and Rock Buntings, and the valley bottom hosts Stone Curlew, Bee-eater and Golden Oriole. Among the birds that drop into the valley on migration at this time of year are Black Stork, Griffon Vulture, Marsh Harrier, Booted and Short-toed Eagles, Honey Buzzard and Red Kite.
"Thank you so much for a lovely, enjoyable and informative week in the Catalan Pyrenees. It was wonderful and a real pleasure to be in your company."
Dudley & Jean C. June 2009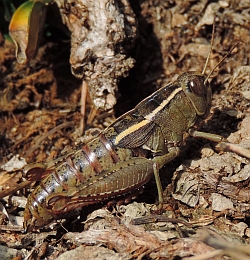 © Teresa Farino
Late Summer in the Catalan Pyrenees
Leader: Teresa Farino
2017 Dates: Tues. 5 September – Tues. 12 September
(8 days / 7 nights)
Price: 1,430€, including half-board, en suite accommodation at the comfortable Hotel Muntanya, picnic lunches, hired minibus transport throughout, all entry fees and the services of the leader. A single-room supplement of 150€ is applicable.
Although the cost of the tour is given in euros, clients may pay in sterling, the exchange rate to be calculated at the time of payment using www.oanda.com
This is a land-based tour. Flights and travel insurance (obligatory) are the responsibility of the client.
Pick-up details: Ideally we will be collecting clients from Barcelona airport before 15.00 on 5 September in order to give us time for a leisurely drive to Prullans before dinner. Many operators – both scheduled and low-cost – fly to Barcelona from the UK, and all that we ask is that you select a flight that arrives before this time, otherwise you might have to arrange your own transfer the hotel. On 12 September, we will not be arriving back at Barcelona airport before 13.00, so please make sure that your selected flight does not depart before 15.00.
Alternatively, those travelling to the Catalan Pyrenees independently can arrange to meet the group at Hotel Muntanya on the first evening.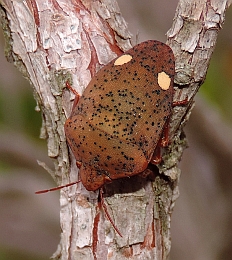 © Teresa Farino
It might also be possible to arrange to extend your stay by a couple of days to look for additional species such as Mediterranean Skipper, Two-tailed Pasha and Plain Tiger in the limestone massif of the Garraf, just south of Barcelona, as well as exploring the Llobregat Delta for more dragonflies. Please contact Teresa if this idea appeals to you.
Group size: maximum 8 participants.
Booking information: please contact Teresa Farino for further details and a booking form, or if you have any queries about this tour.

E-mail:
Office phone:
(+34) 942 735154
Mobile phone:
(+34) 656 337129
Address:
Apartado de Correos 59
39570 Potes
Cantabria
Spain