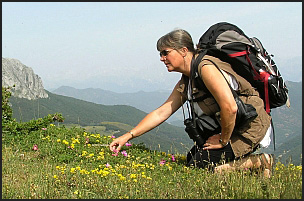 Teresa Farino
Wildflowers, butterflies & moths and general natural history holidays throughout Spain and Portugal, in particular the Picos de Europa.
Teresa is an all-round naturalist and author with a special interest in the flora, lepidoptera and odonata of the Iberian peninsula. She lives in the Picos de Europa and has been leading wildlife tours in Spain and Portugal since 1989.
View Teresa's wildlife holidays for 2019
A little bit about me…
Picos de Europa, in northern Spain, during a university field trip in 1985, and promptly abandoned a career in nature conservation in Britain to eke out a precarious existence as an environmental journalist, just so that I could live in these magnificent mountains. In 1989, I started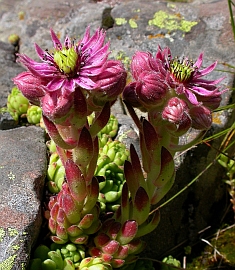 leading natural history tours to the region, in order to share the extraordinary wealth of wildlife to be found in the Picos de Europa with the rest of the world… and have been doing so ever since.

In the meantime, I grabbed every possible opportunity to explore the rest of the Iberian peninsula, marvelling at how one – relatively – small area could harbour so many different ecosystems, each home to a unique assemblage of plants and animals,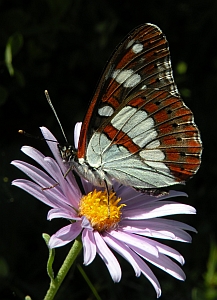 © Teresa Farinoas well as at the specific way of life selected by our ancestors to exploit the resources of each in a traditional manner.
I have written about these experiences in many books and articles concerned with the natural history of Spain and Portugal, most notably Travellers' Nature Guides: Spain (co-authored with Mike Lockwood; Oxford University Press, 2004), which gives a comprehensive account of hundreds of prime Spanish wildlife destinations and their flora and fauna.  As this book is now out of print, we are in the process of preparing a series of more detailed regional guides, in conjunction with Náyade Editorial.  By contrast, my most recent book – Wild Spain (New Holland, 2009) – was designed with the armchair naturalist in mind, and is lavishly illustrated with both my own photographs and images from renowned wildlife photographer Carlos Sánchez.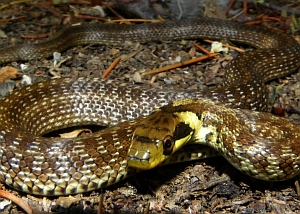 © Teresa Farino
Although I started life as a botanist, I am fascinated by all aspects of Iberian wildlife, and am nowadays particularly passionate about invertebrates, especially butterflies and moths; since 1988 I have been compiling a database of the Lepidoptera of the Picos de Europa. Over the years I have also built up an extensive photographic library of the landscapes, flora and fauna of Spain and Portugal, with an emphasis on flowers, invertebrates and herptiles, a few examples of which can be seen on these pages.
In addition to contributing to magazines such as BBC WILDLIFE and British Wildlife, as well as to most books currently in print that deal with Spanish wildlife, I have also written Landscapes of the Picos de Europa (now in its seventh edition) and – with Mike Lockwood – Landscapes of the Costa Brava (2003/2006), both for Sunflower Books. These two books are walking guides with an added natural history element.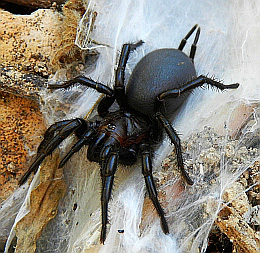 © Teresa Farino Other books of a more general nature include The Living World (1989), Sharks – the ultimate predators (1990) and The Photographic Encyclopaedia of Wildflowers (1991), all for Colour Library Books, Godalming.
Over the years I have led wildlife holidays to many Spanish and Portuguese destinations apart from the Picos de Europa, including the Algarve, western Portugal, the Canary Islands, Extremadura, Grazalema, Almería, along the length of the River Ebro, the Páramos of Northern Castile and the Catalan and Aragonese Pyrenees.
That said — and this probably won't come as a surprise to anyone — I regret that due to the uncertainty surrounding BREXIT I have decided to take a year's sabbatical in 2019 to concentrate on Lepidoptera research.
As a result, I will only be organising a very few 'formal' tours next year: the Western Canaries in March (by popular request), two from my home base in the Picos de Europa – A Feast of Flowers and the Autumn Moth Weekend — and the Moon Moths and Monkey Orchids trip to Navarra, because these already have firm bookings (further details in the table below). If you are interested in joining any of these trips please ask me to send you a pre-departure information pack.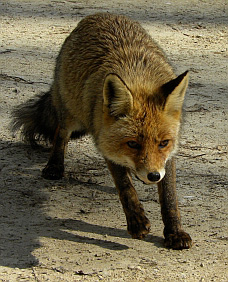 © Teresa Farino
However, I would also be happy to consider running a few tailor-made holidays for groups of 3–8 people for a week or more to any of my usual destinations next year, on a first-come, first-served basis. The price per person would be around 1500€ per week, excluding flights. Destinations that are close together geographically — for example, the Picos de Europa and the Páramos of Northern Castille — may be combined. Please do get in touch if you might be interested in such an arrangement.
Sadly I have decided to abandon my autumn holidays in Cádiz (SW Spain) and Extremadura for the moment because these areas have experienced a pronounced summer drought and uncertain autumn rains in recent years, making it extremely difficult to locate sufficient wildlife to make such trips worthwhile.
I sincerely hope that by 2020 the BREXIT situation will have resolved itself, and that I will be back in business as usual.

© Teresa Farino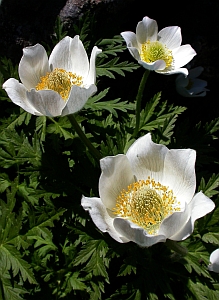 © Teresa Farino
Please click on the tour that interests you for more details and feel free to contact me if you have any questions.
I have also organised many private excursions over the years, with the emphasis on wildflowers, butterflies and moths, birdwatching and even Romanesque architecture. As such, I would be happy to discuss the possibility of designing a tour focused on your particular interests, so if the idea appeals to you, please do get in touch.
Flora & Fauna of the Picos de Europa
Over the past 30 years, Teresa Farino has compiled a report (more than 100 A4 pages) that includes lists of all the mammals, birds, reptiles, amphibians, butterflies, dragonflies, beetles, grasshoppers & crickets, spiders and vascular plants ever recorded the Picos de Europa, plus an eight-page introduction to the natural history of these mountains. If you would like to purchase a PDF copy, the price is 12 € (or the sterling equivalent). Please
contact Teresa
for further details or to place your order.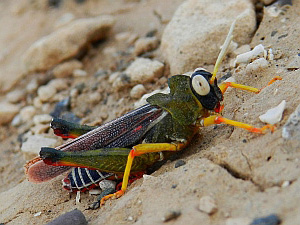 © Teresa Farino
Address:
Apartado de Correos 59
39570 Potes
Cantabria
Spain


E-mail:
Office:
(+34) 942 735154
Mobile:
(+34) 656 337129