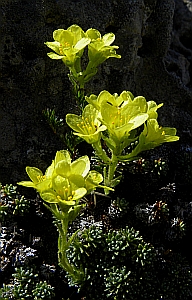 A Feast of Flowers
Discover the orchids and other botanical treasures of the Picos de Europa in northern Spain, plus a good helping of other wildlife on the side
Deep-azure gentians, saxifrages and orchids galore and almost-black pasque flowers are just some of the delights in store during this week-long botanical holiday in the southeastern corner of the Picos de Europa. More than 1500 species of vascular plants have been recorded in this small range of mountains in northern Spain, including many wildflowers that were once common in the British Isles but are rarely seen today, such as Spotted Rock-rose, Alpine Rock-cress, Rock Cinquefoil, Ground-pine, Wall Germander, Greater Yellow-rattle, Round-headed Leek and Whorled Solomon's-seal.
Here too grow some 50 species of orchids, of which we can expect to see around half during our tour, including British rarities such as Early Spider Ophrys and Lizard Orchid,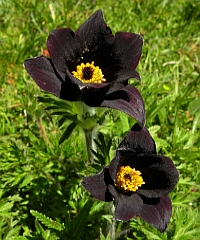 © Teresa Farino as well as several plants that are unique to the Picos de Europa, including the stunning yellow-flowered saxifrage Saxifraga felineri (see above). Numerous other Picos plants are found only in the Cordillera Cantábrica and Pyrenees.

Picos de Europa occurs in the fabulous expanses of traditionally managed haymeadows, which are considered to be some of the most species-rich Atlantic grasslands remaining in the world today. We will be exploring these meadows in all their glory, on both acid and basic soils, from altitudes of 300 to 1500 metres, as well as admiring the 'alpine' wildflowers of the high-altitude limestone pastures above Fuente Dé, at around 2000 metres, and visiting more boggy habitats on siliceous bedrock near San Glorio. We will also take in the major woodland types present, from sub-Mediterranean evergreen oak forests, through mid-altitude Pyrenean Oak woods to the extensive tracts of beech that rise to the tree-line, in search of more shade-tolerant flowers.

Although we will be focussing primarily on the wildflowers of the Picos de Europa, we will be hard put to ignore the other super-abundant wildlife of these mountains, including a wealth of birds and butterflies, many amphibians and reptiles, and the odd mammal. And all this against a superb backdrop of jagged peaks towering over green valleys dotted with small, red-roofed villages, where livestock farming in harmony with the environment is still the order of the day.

"Thank you for such a lovely holiday. We visited such a variety of habitats and saw such a wealth of flowers, it was really fantastic. We have got great photos and are still sorting them out!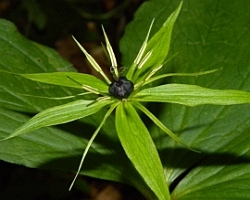 © Teresa Farino We thoroughly enjoyed the moths as well: quite fascinating. You worked so hard and we really appreciated your efforts. The hotel was just right too. Hope to come on another holiday sometime. // Just wanted to write you a little note to tell you how much I enjoyed playing in your 'backyard'. The scenery and flora were everything that I envisioned and left me wanting more. I'll try to swing another trip your way in the next year or two. Again thank you for a great week."
Margaret & Alan H. / Pat H.; June 2014
"Thanks for a truly wonderful experience with our trip to the Picos. As I mentioned I am a late starter to the joys of the natural world, but you packed in so much in such a short period of time it was unbelievable, even a sighting of a bear which is still vivid in my memory. I cannot of course forget the wonderful lunches you kindly provided and we were really spoiled in that we did not even have to carry them!! Also the early morning moth trapping, I could go and on, it was all wonderful."
Norman S.; May-June 2013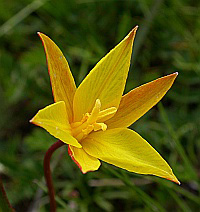 © Teresa Farino
A Feast of Flowers
Leader: Teresa Farino
2019 Dates: Thursday 6 June – Thursday 13 June (8 days/7 nights)
Price: 1,440€, including half-board, en suite accommodation at Posada El Hoyal, picnic lunches, minibus/4WD transport throughout, all entry fees and the services of Teresa Farino as leader. A single-room supplement of 160€ is applicable.
Although the cost of this tour is given in euros, clients may pay in sterling, the exchange rate to be calculated at the time of payment using www.oanda.com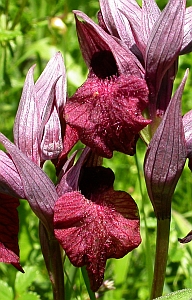 © Teresa Farino
This is a land-based tour. Flights and travel insurance (obligatory) are the responsibility of the client.
Pick-up details: For this tour, clients will be booking their flights to Bilbao independently. British Airways and Vueling fly to this destination from London Gatwick, and easyJet from London Stansted on these dates, although the times are not ideal. Teresa will be collecting clients from Bilbao at 10.30 on 6 June, and returning to the same airport by 16.30 on the 13 June, in order to accommodate all options.
Alternatively, those travelling to the Picos independently can arrange to meet the group at Posada El Hoyal on the first evening.
Group size: maximum 8 clients.
Booking information: please contact Teresa Farino for further details and a booking form, or if you have any queries about this tour.

E-mail:
Office phone:
(+34) 942 735154
Mobile phone:
(+34) 656 337129
Address:
Apartado de Correos 59
39570 Potes
Cantabria
Spain


"Just a note to thank you very much indeed for making the trip to the Picos so enjoyable. In spite of the late spring we were amazed at how much we saw in the way of flowers, birds, butterflies and moths.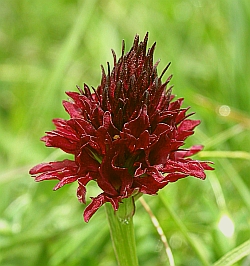 © Teresa Farino It was excellent and much of it was due to your organising ability and in-depth knowledge of the flora and fauna. // This was my first organised group holiday, and it exceeded my expectations in so many ways. There wasn't anything I didn't enjoy about it. The place, the food, the variety of habitats, the challenge of lots of information, the people… Now to decide which of your tours to go for next year… "
Kathleen & Neville C. / Anne F. May-June 2013
"Can't thank you enough for what was the most amazing experience. You made our trip to the Picos de Europa most memorable. On a scale of one to ten, ten and a bit doesn't cover it. Your hospitality seemed boundless. And Carmen and Oscar at the lovely Posada El Hoyal were so accommodating. Sincerely hope to see you again, maybe next June. // Many thanks for the fantastic trip. We were all quite exhausted at the end from seeing so many wonderful flowers, birds, butterflies, moths, beetles and even newts. It was also so interesting visiting a different habitat every day. I particularly liked the trip to the limestone plateau, which also involved travelling though a very different landscape."
Norah & Brian L / Meg G.; May 2015