Birdwatching and wildlife day trips in central Spain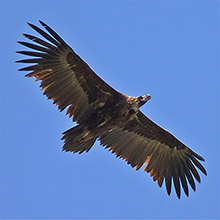 For extra details of possible dragonfly and butterfly watching and photography trips, please see the Madrid & Extremadura Dragonfly and Butterfly trips.
In addition to our longer custom / tailor-made and more fixed itinerary tours throughout Iberia, John offers half-day and day-trip birding and wildlife watching excursions in C Spain. These are adapted to best fit your requirements, and can vary anywhere from specifically targeting special species for observation, e.g. Spanish Imperial Eagle, Iberian Magpie and Citril Finch amongst the birds, the endemic Spanish Ibex, scarce Pronged Clubtail or rare Spanish Zephyr Blue butterfly (amongst many others), to generalist trips aiming to enjoy a the wide range of species in particular habitat types.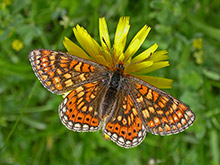 © John MuddemanIndividuals, couples and larger groups can all be accommodated and please note that all levels of knowledge can be catered for, from those with no previous knowledge of European birds or wildlife, to those with high levels of experience. In addition, the trips often include sites of historical and cultural interest, as well as spectacular scenery, and every attempt will be made to try and incorporate these aspects into the itinerary if requested. In the appropriate seasons and where possible on birding trips, we can also enjoy the flora, reptiles and amphibians, butterflies and dragonflies of the areas visited, the diversity of which are correspondingly high.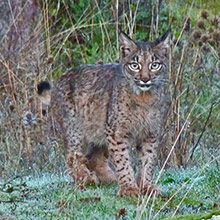 © John MuddemanEvening trips for owls and nightjars can be specially arranged, as can longer trips to sites for rarer and more localized species in the wider region such as White-headed Duck in La Mancha and Dupont's Lark in Segovia.
We are naturally also happy to arrange short tours for a few days to more distant areas, including to Extremadura, in western Spain. The emphasis here is on observing raptors and steppe species, including Black Stork, Bonelli's Eagle and (from mid-May until October) also White-rumped Swift, in addition to many of those bird species mentioned in the texts about Madrid, La Mancha and Castilla y Leon.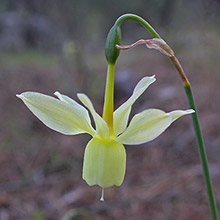 © John Muddeman In season, special opportunities also exist here to look for range-restricted dragonflies, including Orange-winged Dropwing, Green Hooktail and with luck, Splendid Cruiser. Another excellent option is to visit the Sierra de Andújar in N Andalucía to search for the endangered Iberian Lynx, combining this with observations of a wide range of birds and several other large mammals and other wildlife in the hills and valleys of these beautiful mountains, plus the agri-steppes and lakes of La Mancha en route. For longer options, please see our Tailor-made and Custom Birding and Wildlife Tours page.
It should be stressed that clearly, not all species can be seen in one day, and although the guides will make every effort possible to find the species requested, it is not possible to guarantee seeing a particular species. After all, "Birds have wings and they don't read books" as I heard another guide once say to me! Of course many of the species are also only seasonally present, but if requested we will happily inform you before your visits of the likelihood of seeing certain species.
"Thank you for the fabulous day of birding. We really enjoyed it; most birds were new to us. Unfortunately, we had to come back… So, our birding day was very special."
Susan & Mike B. (USA) November 2017
"We had a fantastic wildlife day trip from Madrid with John Muddeman. During the day we saw an incredible variety of wildlife at a number of locations. Highlights include seeing a large group of displaying Great Bustard accompanied by about 15 Black-bellied Sandgrouse, and some wonderful butterflies such as Spanish Festoon and Provence Hairstreak. John's enthusiasm and knowledge made the day particularly enjoyable and he made every effort to cater to our requests. Communication, via email, before the trip was also excellent. I would have every confidence in John to run any kind of wildlife trip: birds, butterflies, mammals, plants, reptiles, amphibians… He knew where to find them and identified them all with ease."
Chris S & Carolina SdlF (UK) April 2017
"Thanks for a great tour of habitats around Madrid, good spotting, and good company. For me it was a fun day, well spent. I was surprised at the end of the day that we saw so many species – over 70 birds is a large list, even for the tropics! This is a testimony to good spotting by you – many thanks."
Tad S. (USA) March 2017
"We both want to thank you for the excellent guiding you provided; we will heartily recommend you to other birders."
Martin & Sheridan R. (USA) October 2016
Trips are run on the following lines:


Duration:
From half a day to a few days or more. Start and finish times are arranged in advance by mutual agreement, though trips normally leave around 7 a.m. and return 9 hours later for a typical day trip. For longer tours please email for a commitment-free estimate.
Guide:
Spanish-speaking English guide (John Muddeman) or English-speaking Spanish guide. For each guide, up to three clients, more by prior arrangement.
Transport:
In the rental vehicle of the client, or otherwise by arrangement (as appropriate). Hotel, airport or meeting point pick-up and drop-off as arranged in advance.
Food:
Not included. We find good local food in one of the numerous bars en route. If requested in advance, the guide can supply a simple picnic lunch and bottled water. Special dietary requirements also need to be discussed in advance.
Cost:
The following prices for 2019 for guiding in Madrid, include fuel and travel in the guide's vehicle (all food is extra at cost). For longer trips to La Mancha, Andújar, Extremadura, etc., all fuel and other expenses are extra and paid at cost.


½ day (± 4.5 hours): 100 Euros for 1 person + 15 Euros per person extra.
1 day (± 9 hours): 190 Euros for 1 person + 30 Euros per person extra.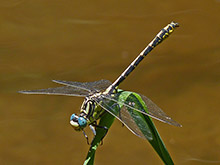 © John MuddemanInformation can also be provided on places to stay in the different areas, though the guide cannot legally undertake booking and payment for clients. Longer trips and particularly those for larger groups legally require coverage by a registered Travel Agent and will be organised through the specialist wildlife tour company Spainbirds Nature Tours.
The trips are organised by John Muddeman for IWT, with all significant data recorded during the trips forwarded to the local recorders and SEO/BirdLife, the national ornithological association. IWT does not support the regular use of tapes to lure birds in the field, especially in spring, but tries to give clients the best views of the birds possible, without causing disturbance. Photography and sound recording are welcomed.
John Muddeman
c/ Alcocer 1, 1°C,
Fresnedillas de la Oliva,
28214 Madrid,
Spain.

Email:
Office: (+34) 918 989195
Mobile: (+34) 649 608747
"Just a few lines to say very many thanks for the tour round about Madrid, Segovia, Toledo et al! I did enjoy it very much. I think Gill was blown away at how much she had seen and she too had enjoyed herself, in fact so much that she has suggested we do TWO next year – my own thoughts are that that would be too difficult to arrange with your diary to consider as well as ours. You can certainly go ahead with thinking about Bears and Wolves say end of August beginning of September."
Gillian G. (UK) October 2016
"I want to thank you for your amazing spotting for myself and Gabrielle. It was one of those special days. Thank you again for a morning full of wonder."
Thomas & Gabrielle K. (IRE) April 2016