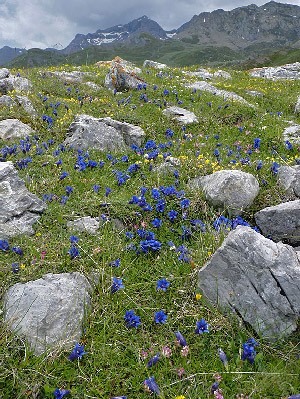 Spanish Pyrenees & Belchite:
Birds, butterflies & beautiful flowers in stunning countryside!
From the highest peaks of the mighty Pyrenees to the hot steppes of the Ebro depression, there can be fewer such strong contrasts in a relatively short distance in Spain. Home to a fabulous variety of flora and fauna, the stunning mountain landscapes and arid lowland plains are home to a remarkable variety of Europe's most charismatic and enigmatic birds. Naturally of course we will also look at whatever else we find on route, from the abundant butterflies and scarce mammals, to flowers and even an amphibian or reptile or two!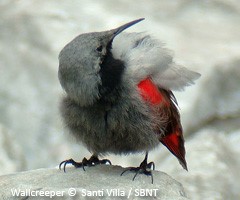 © Santiago Villa
The Spanish Pyrenees, with their deep and long south-facing valleys bathed in abundant sunshine, justifiably rank amongst the top birding watching sites in Spain and indeed Europe. Few areas can rival the mixture of such mouth-watering species as Lammergeier, Black Woodpecker, Wallcreeper and Citril Finch, plus an impressive suite of accompanying special birds both of the mountains plus others of Mediterranean distribution. Combining this with the hot lowlands of the Ebro depression, where remaining steppe habitats are home to the enigmatic Dupont's Lark, amongst plenty of other specialist species, makes this a fantastic combination.
We meet at Madrid airport before working our way N towards the Pyrenees. However, depending on flight times, we may be able to stop at the nearby Henares river to stretch our legs and enjoy the first birding in Spain. With Eurasian Eagle Owl, Western Marsh Harrier, Eurasian Tree Sparrow, Red-billed Chough, Iberian Green Woodpecker and Eurasian Penduline Tit all possible, this might give us a flying start! We have our picnic in this wonderful spot surrounded by wheat fields and the Henares river, then after lunch drive towards the Pyrenees. First we cross Zaragoza and the famous Ebro river and then pass Huesca, the most important town close to the mountains. We arrive in the evening at the Hotel Usón, based in the Hecho Valley itself, with time for unpacking and maybe a short walk in the surroundings to look for our first Firecrests, Short-toed Treecreepers, Common Crossbills, Red-backed Shrikes, Griffon Vultures and perhaps even Lammergeier.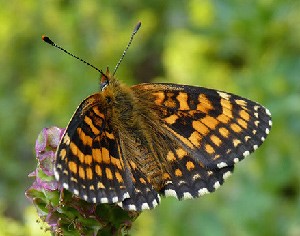 © John Muddeman
Our hotel is ideally located to allow access over the following two days to several prime higher altitude areas in search of Wallcreeper, Alpine Swift and Citril Finch in particular at one site, followed by an afternoon visit to the highest part of the valley to look for Alpine Chough, Water Pipit and Rufous-tailed Rock Thrush, plus Alpine Marmot and Southern Chamois. The next day we aim to work our way up through the Roncal Valley, including the Rincón de Belagua reserve, and pop over into France in our search for Ring Ouzel, Alpine Accentor and perhaps even the rare White-backed Woodpecker. Throughout, we stand chances for a wide range of species, including Egyptian Vulture, Crested Tit, Eurasian Crag Martin and Rock Bunting.
The range of species is obviously enhanced by the differences in altitude, with the upper stretches of cold-water rivers and streams housing White-throated Dippers and Grey Wagtails, with the surrounding high pastures and scrub home to breeding Red-backed Shrike, Garden Warbler and Yellowhammer, feeding Red-billed Chough and hunting Golden Eagle. In contrast the lower parts of the valleys are occupied by agriculture in the flatter parts but also Pyrenean Oak woodlands and rough scrubby habitats on the extensive grey marl 'badlands', rich in flowers, insects and of course birds too. Here, and along the riversides we search for Eurasian Hobby, European Honey-buzzard, European Bee-eater, Eurasian Wryneck, Golden Oriole, Melodious, Western Bonelli's, Western Orphean, Sardinian, Subalpine and Dartford Warblers, Tawny Pipit, Rock Sparrow and Ortolan Bunting, plus plenty of butterflies and, hopefully, a few late orchids too. We'll also make a visit to the area of the 10th century Monastery of San Juan de la Peña, where the pine forests are home to the elusive Black Woodpecker.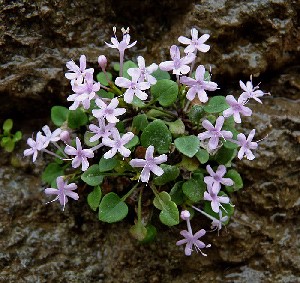 © John Muddeman
Naturally, the wide range of flora in the different habitats from the warm lower valleys to the highest passes supports a wide range of butterflies too, and we should enjoy a good range of these jewels, including various whites, blues, fritillaries, coppers, marbled whites, heaths and hairstreaks, including good chances of some of the 'showy' species including Spanish Fritillary, Cleopatra, Clouded Apollo and Camberwell Beauty amongst many others.
The scenery almost throughout is also quite simply hard to beat, with extensive and beautiful pine or mixed beech - fir forests cladding the slopes, narrow boulder-strewn rivers lining the depths of gorges flanked by towering limestone cliffs and upper level meadows and scrub giving way to the rough bare limestone peaks and flower-studded pastures.
The awesome Lammergeier is one of the highlights of this tour and on day 5 we travel east –possibly via a site for the extraordinary and rare Lady's Slipper Orchid– to the Aínsa area and a special viewpoint, where with luck, we'll see these remarkable birds at close range, and usually close enough for any photographers to get some good images. After spending the night near here and with the Ebro steppes some way to the south, we transfer towards Belchite, then check in to our final accommodation before spending the rest of the afternoon and evening on the remarkably contrasting steppes nearby. Here we search for Dupont's Lark, plus a range of other special species, including Eurasian Stone-curlew, Pin-tailed and Black-bellied Sandgrouse plus Lesser Short-toed and Calandra Larks and Black-eared Wheatear. We repeat this visit early the following morning if necessary before making our way back to Madrid with plenty of time for the return flights.
For a provisional itinerary, please see the Spainbirds page for this tour.
"Thanks again for another great trip. I've had a lot of fun sorting and identifying (and discarding) my photographs. They are a good reminder of a very enjoyable trip. Hope to see you on another one soon."
Phil P. (UK) June 2016
"…a very big thank you to John for a superb trip. I stand amazed at your ability to pick out all manner of wildlife and our tally would have been greatly reduced without your skills! / Please may I just note that thanks to your relaxed approach, good humour and occasionally non-PC moments, I too enjoyed it thoroughly! / Our combined list for the holiday was 165 species – Not bad eh? Couldn't have done it without John and I am sure I speak for us all when I say a big thank you to him for organising and guiding us. Once again, can't express how much we enjoyed the trip, hood birds, good food, wonderful surroundings and best of all, good company."
Rod P. / James K. / Bob R. May 2016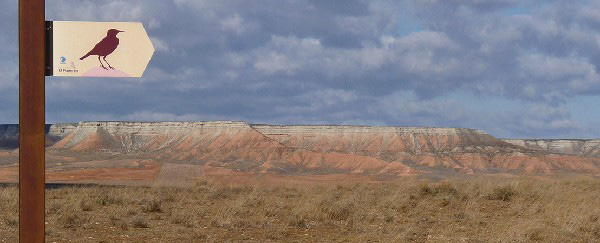 © John Muddeman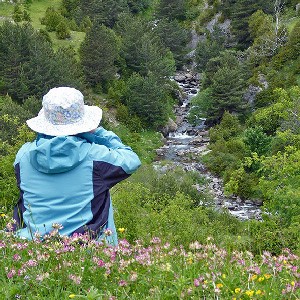 © John Muddeman
Spanish Pyrenees & Belchite:
Birds, butterflies & beautiful flowers in stunning countryside!
Leader: John Muddeman for Spainbirds Nature Tours
2019/20 Dates:
Please enquire for details
ANYTIME DATES by request. Please enquire.
Price: TBC per person, including half-board, en suite accommodation at the different hotels, tapas / picnic lunches, minibus transport throughout, all entry fees, and the services of John Muddeman as leader. A single-room supplement is applicable.
The cost is for a land-based tour. Flights and travel insurance (obligatory) are the responsibility of the client, though we can help with bookings. We start / finish at Madrid airport.
All payments have to be made in Euros to Spainbirds Nature Tours S.L.
For booking and payment details and terms, please click on the "BOOKING FORM" link at the bottom of the page accessed HERE, or contact me directly (see addresses at the end).
Booking information: either follow the link above or feel free to contact John Muddeman for further details and a booking form, or indeed if you have any queries about this tour.

E-mail:
Office phone:
(+34) 918 989195
Mobile phone:
(+34) 649 608747
Address:
C/ Alcocer 1, 1-C
28214 Fresnedillas de la Oliva,
Madrid
Spain