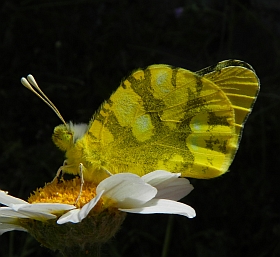 Giving something back…
As part of Iberian Wildlife Tours' commitment to biological conservation, Teresa is continuing with her campaign to donate £3 per butterfly species observed during her various Spanish wildlife tours in 2017 to Butterfly Conservation, as well as £2 for each additional species seen only as a pre-adult stage: egg, caterpillar or chrysalis.
In the course of the previous three campaigns, clients on Teresa's tours have clocked up an average of 160 species of butterflies each year which, together with private donations, have thus far raised almost £1,500 for Butterfly Conservation. Details of what we saw when and where in previous years are can be seen by clicking on the checklist links at the foot of the page.
In 2017, the scheme once again starts with Teresa's mid-March trip to the Western Canary Islands, with the final holiday of the year being her Autumn Invertebrate Extravaganza in Andalucía, in mid October. In between times, she will be running natural history tours to many different parts of the Iberian Peninsula, including Extremadura, Navarra, southwest Spain, the Aragonese and Catalan Pyrenees, the páramos of Castilla y León and, as usual, a suite of holidays in and around her home patch in the Picos de Europa. Further details of all these holidays can be found here.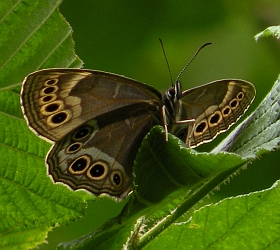 © Teresa Farino
Following each tour, details of the butterflies observed will be entered against a checklist of Spanish butterflies, which will not only provide a useful record of what species are on the wing at different times of year across Spain, but also show how the total is mounting up. For completeness, this checklist includes every Spanish species of butterfly, even those that we are not likely to see during our 2017 tours, as this is intended to be an ongoing venture, and no doubt will incorporate diverse destinations over the years.
Record of Spanish butterflies seen during Teresa's 2017 tours to date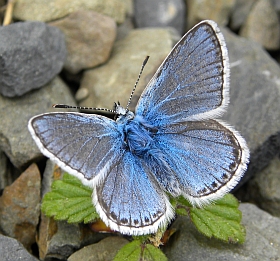 © Teresa Farino
Among the habitats we plan to visit during these various holidays are high mountains, Atlantic grasslands and forests, Mediterranean ecosystems, arid badlands and the Canary archipelago. This will give us the scope to record anything up to an incredible 170 (about 70%) of Spain's 250-odd species of butterflies, which should once again amount to a donation of around £500 come October 2017.
More than a few of the butterflies we hope to encounter in 2017 will be species that are threatened at a European or national level, including such rarities as Marbled and Lulworth Skippers, Damon, Eros, Turquoise and Dusky Large Blues, Rock and Tree Graylings, Woodland Brown, Aetherie Fritillary, Apollo and Clouded Apollo, Mountain Clouded Yellow, Sooty Orange Tip and Canary Islands Large White. Any data we collect with respect to these endangered species will of course be passed on to the relevant authorities.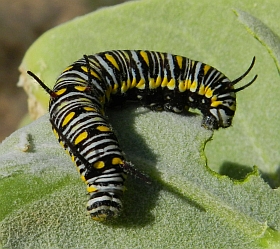 © Teresa Farino
If you would like to be part of this initiative, please consult Teresa's trips schedule for 2017. And please do take a look at the 2017 checklist from time to time to find out what butterflies we've seen where, and how the numbers are mounting up…
NB Collecting anything other than photographs during these trips is, of course, strictly prohibited!

Record of previous donation campaigns:
List of butterflies seen during Teresa's 2016 Spanish tours
List of butterflies seen during Teresa's 2015 Spanish tours
List of butterflies seen during Teresa's 2014 Spanish tours